The Cloud-Native
Real-Time 3D
Development Platform
Develop collaboratively and deliver multi-user 3D applications faster than ever on every device and browser.
Pioneering the new era of real-time 3D
Cloud rendered and designed with a code-first approach,
our platform is secure, scalable, and device-agnostic.
Streamline
your workflow
Reduce your time to market by eliminating hardware requirements, delays and complexities.
Old era
Heavy GPU required
Download software
Download data
Start working
Stop and sync
Build
Deploy
Application is ready
v0.1.0
New era
Connect to the internet on any device with a browser
Start working
Application is readyEditable and accessible
at anytime from anywhere.
3dverse platform
Made for the web

Easily integrate 3D functionalities with your existing web framework. We handle the infrastructure so you can zero in on what you do best.

Cloud rendered

Leave the complexities of GPUs, virtual machines, data storage, containers, auto-scaling, and delivery to us. All you and your end-users need is a browser.

Collaborative by design

We facilitate real-time collaboration and eliminate version conflicts and multiple build hassles. Your edits are reflected instantly, allowing end-users to interact with your 3D applications like never before.

Always online

Driven by the power of persistence, every change you make is instantaneously delivered. The result? A streamlined pipeline where delivery is immediate, and redundant deployments are a thing of the past.

Scalable

Facilitating efficient resource utilization, we allow multiple sessions with a single GPU, ensuring consistent, high-performance 3D experiences across various devices and platforms.

Secure

Assets are never downloaded on devices from the platform. Your focus can remain on innovation and not on troubleshooting security or protecting your IP.
The heart of 3dverse
Cloud rendered,
stream to any device
Bypass the constraints of local hardware, and leverage cloud-based rendering to seamlessly stream your application output to any device.
Industry
Agnostic
3dverse supports a wide range of 3D file formats and offers an extensible system for custom formats. Moreover, our modern rendering pipeline utilizes a data-driven approach, ensuring both adaptability and efficient workflows.
The heart of real-time collaboration
Supercharged
Web-Based Editors
Collaboratively setup, modify and debug your 3D scenes in real-time using our powerful web based editors.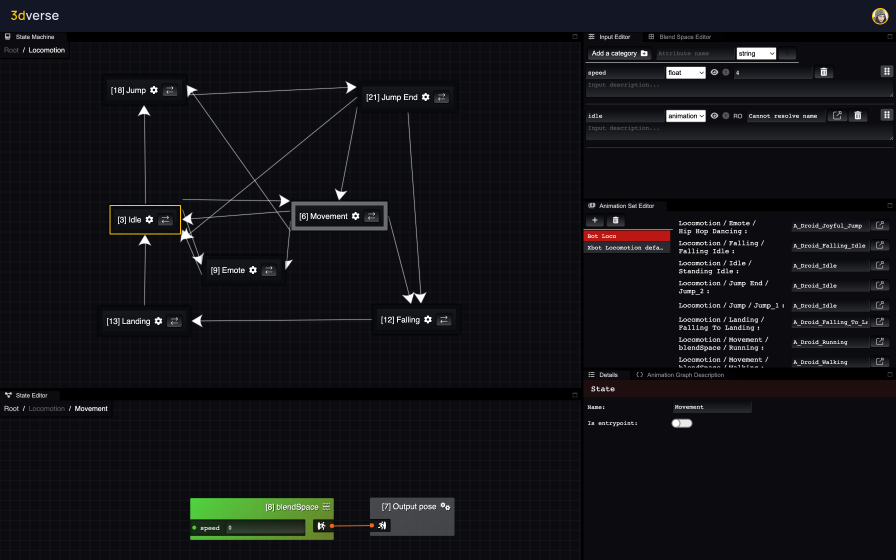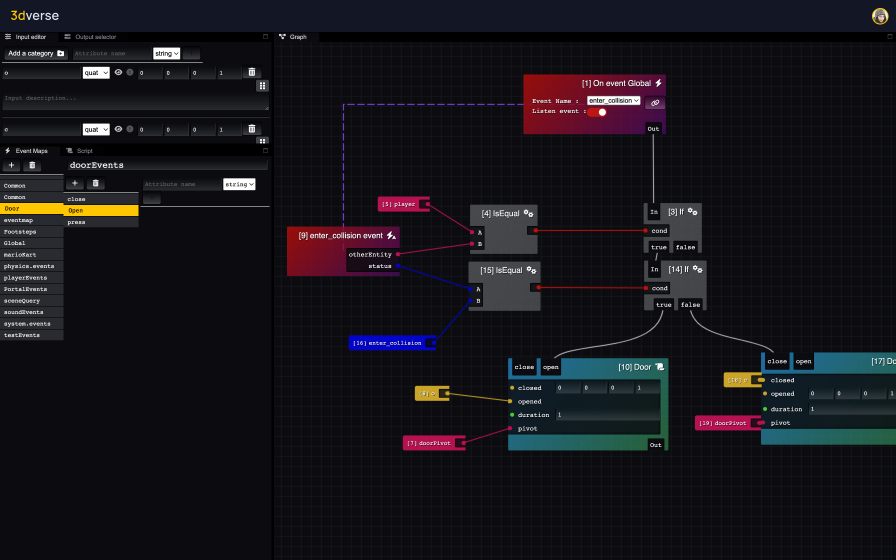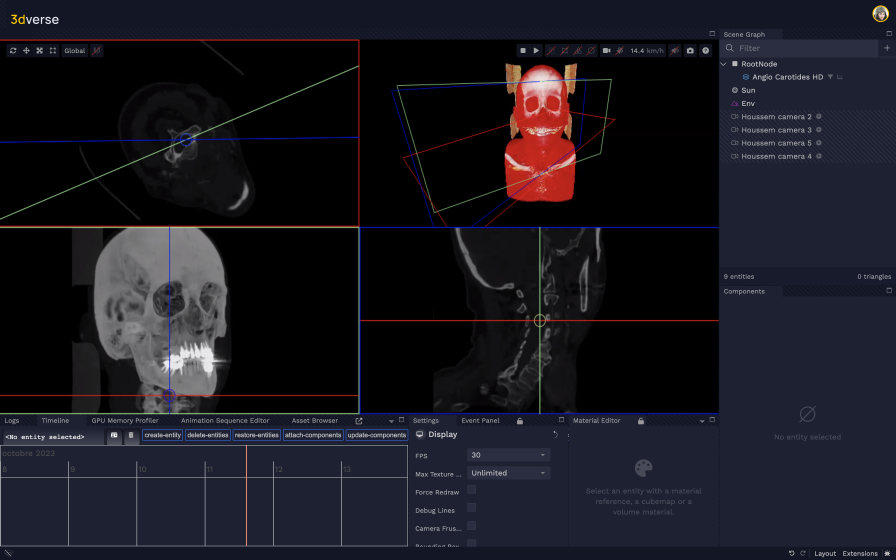 Frequently asked questions
Everything you need to know
Is my data downloaded locally?

No, your 3D application data is never downloaded locally and is securely stored on our servers.
Can I use my own GPUs to run 3dverse?
Which device does 3dverse support?

Any device that has an internet connection and can play videos from platforms like YouTube or Netflix should suffice.
Can I export my project from Unreal Engine, Unity to 3dverse?

You can reuse your 3d assets and import them into 3dverse as a solution.
Is my Intellectual Property secure when using 3dverse?

Your IP stays your IP with 3dverse. Everything you create or build on 3dverse, including the assets used to create your apps, remains solely yours.
What kind of apps can you build with the platform?

The possibilities are endless. The platform is designed for all developers from all industries to create and deliver multi-user business applications.
Does 3dverse run on an engine?

3dverse is powered by its own proprietary engine. This unique technology is the core of our platform, facilitating the collaborative building and delivery of 3D applications.
Where is 3dverse available for use?

Currently, our platform is available in Europe and North America.
Do you also offer services- what if I don't have an internal team to build a PoC?

Absolutely! Besides our platform, we provide services to assist in building your Proof of Concept (PoC). We have an ecosystem of providers that can also help with your project. For more information and to discuss your specific needs, please contact our team.
Can you create models in 3dverse?

We don't facilitate the creation of complex 3D models directly within 3dverse. Instead, our platform is designed to enable you to build immersive 3D experiences using your existing 3D files, regardless of the tools you've used to create them.
Which file formats do you support?

We support numerous file formats - offering the flexibility to use multiple formats in the construction and delivery of your same application. If your file format is not listed please contact us.
---
Ready for quicker iterations


and universal delivery?